Please make sure to check if your product is completely paired with your Wi-Fi router.
If the connection is not paired to your Wi-Fi router, we recommend restarting the pairing process from the beginning.
Once the pairing process is completed, please make sure not to delete the previous data, and press 'Maintain' to preserve your product's previous usage data.
And go to the Home page for Coway Product that you want to check on filter lifetime,
1. press the refresh button located in the screenshot below
2. tap on 'Device Management'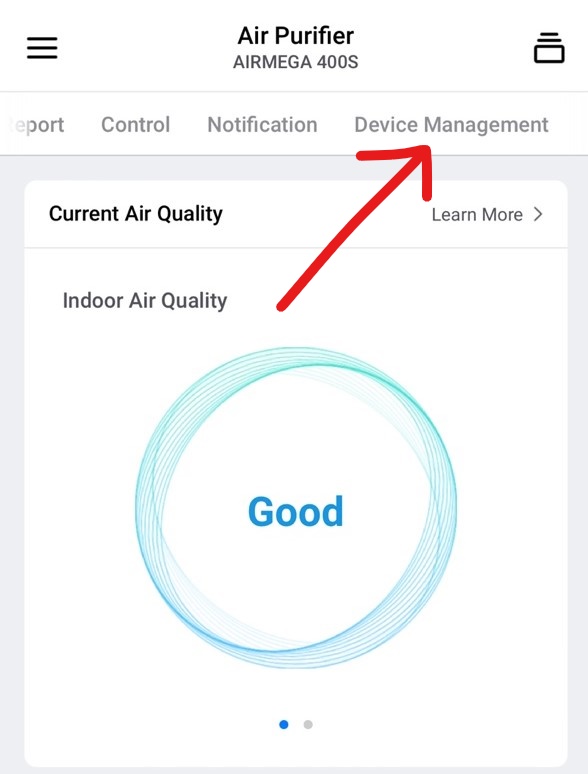 3. On 'Device Management', please check if the filter lifetime data has been updated on the
If this issue persists, please reply with the information requested below to info@cowaymega.com or call (800) 285-0982 (10AM-8PM CST) so we may better assist you: