Why haven't I received any filter change/clean notifications on my iPhone, when the indicator is on on my Airmega?
You need to check on your phone and see if the notification on your phone is off for IoCare App.
go to 'Setting'
go to 'Notifications'
search for the IoCare
and check if the IoCare notification is on or off,
if it has been "off", please enable it "on"
You can also set the notifications on IoCare to your desire.
1. please go to Settings in the IoCare App by clicking the left top menu button on IoCare main page
2. select the Settings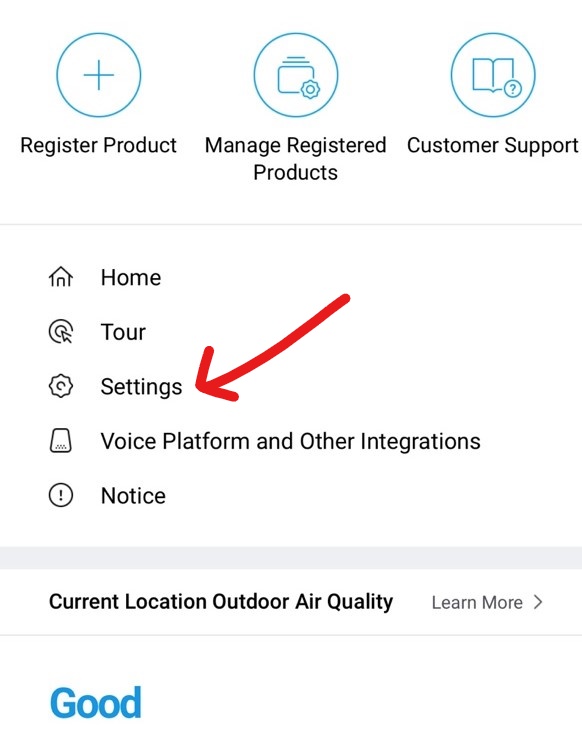 3. select Push Notification
4. you can enable or disable notifications on each products, and press ">" for product if you want to choose what type of notification you want to receive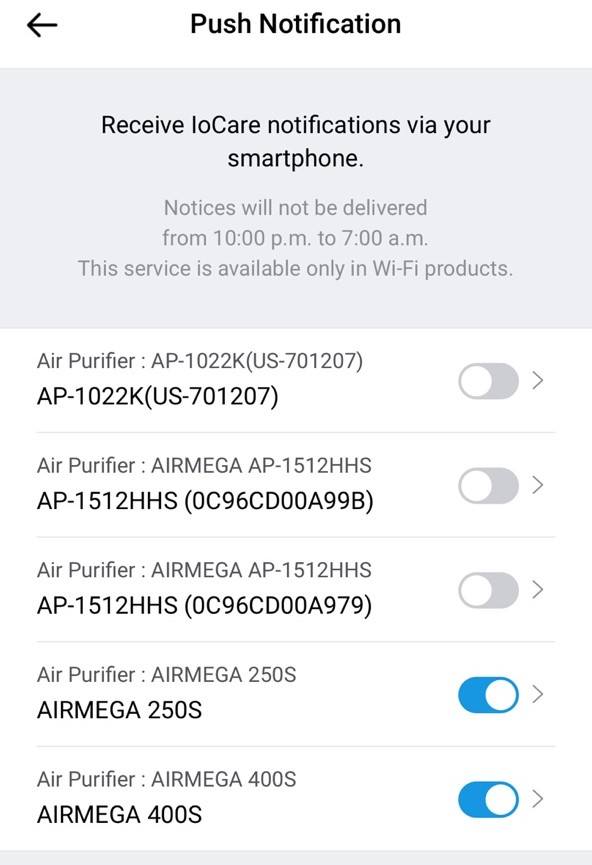 5. You can choose your product's notification by enabling the notifications.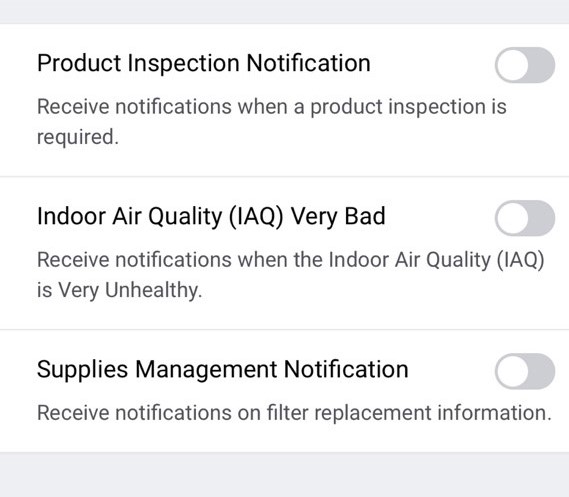 Product Inspection Notification (Airmega IconS only)

Sends notifications when a product inspection is required

Indoor Air Quality (IAQ) Very Bad

Sends notifications when the indoor air quality is very unhealthy

Supplies Management Notification

Sends notifications on filter replacement information